This website is aimed at all the people who took part in the making of the Wauquiez boatyards history, all the owners of Wauquiez yachts,
at all of those who dreamt of it one day and those for whom this dream will soon become true.
We hope you'll enjoy the tour…
Non profit organisation set up by Charles Henri Wauquiez, the son of the Wauquiez boatyards' founder Henri,
and by his uncle Philippe Wauquiez, Henri's brother.
---
News
Sorry, this entry is only available in Français.
---
A new Wauquiez started goshawks the world! It's June 30 last the 45′s Centurion Kousk Eol has cast off Toulon his world tour …. After months of preparation, the crew sailed for his long journey. Any association wish him good luck! You can admire his superb blog on the following link http://kouskeol.over-blog.com Thanks to all the crew for allowing us to do a bit of traveling with them.
---
From June 7 to 9, Wauquiez owners gathered for a convivial event Crouesty. 17 cruise vessels from 32 to 59 feet, competed on the water during a regatta organized with the support of YCCA (Yacht Club Crouesty Arzon) http://www.ycca.net. Parties for a 40-mile coastal route between the islands of Houat and Belle Island is a 15-knot wind, northern sector that the gun sounded. Motivated crews beautiful marina showed their enthusiasm at the buoy before starting a long edge under spinnaker to the south of Belle-Ile via the passage of Béniguet. A cardinal of the Galleys, the committee announced a reduction of course for a return to the finish line before the Crouesty due to a wind easing. And it is in a wind once again supported the crews crossed the line. Various crews, experienced or not, but all delighted! All were later found at the cocktail and a convivial dinner with the participation of Mike Birch for the awards and dissemination of pictures taken by photographer Mathieu Lefevre. http://www.matheophoto.com Association thanks all skippers and sailors for their participation and good mood! We also thank our partners: Wauquiez http://www.wauquiezcom sites and SATEC insurance. The http://www.satecassur.com Results: 1 DUNE – Centurion 37s Pascal Noteris second BIRD – Opium 39 Philippe Pinson third CRESCENDO – Centurion 41s Philippe Charriau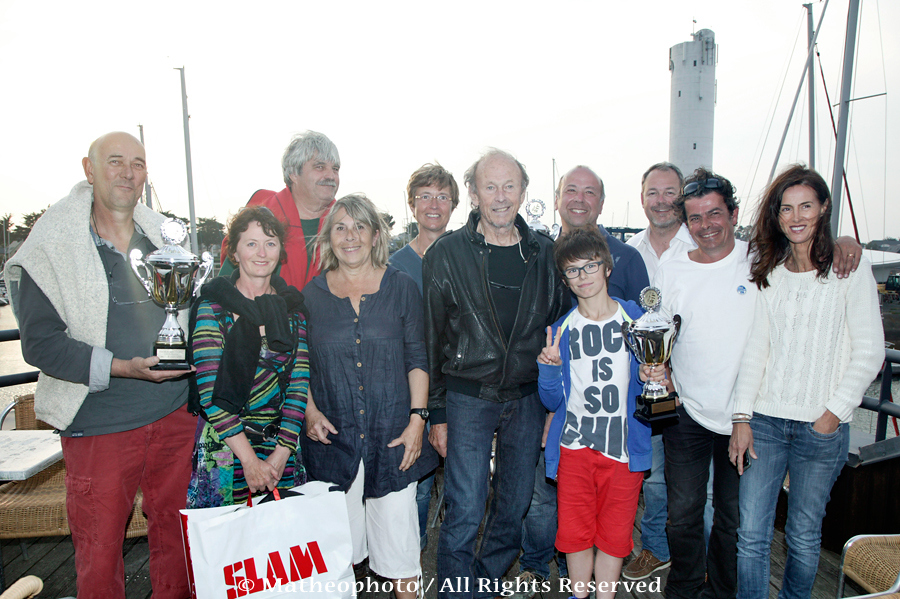 ---
We are pleased to inform you of the fourth stop Wauquiez 2013 to be held at Crouesty 7, 8 and 9 June!
---
We wish you all a very very good year in 2012 on your beautiful boat!! Full of beautiful sailing !
---
A new section on the site! Looking for a used Wauquiez? See "pre-owned" …
---
Published by The Découvrance, Sophie ANGLI CACHOUX offers us his story with his traveling companion Enomis a Wauquiez Amphora worksites.
This book is the result of tribulations and Sophie Enomis. It is a rich story of ocean adventures, unusual anchorages, discoveries and strange encounters. A tasty story, full of anecdotes and often funny, amid drum pontoon between ports and marinas.
The stories are linked over thirteen years in the Big Blue Ocean and to finally get to this land without evil, the land of the Guarani, there, at the end of the Earth.
Today, Sophie is somewhere in the Rio de la Plata, with Eomis.
Good wind Sophie
---
Following many requests you will find in the "file" an article on the polars.
good consultation
---
Wauquiez sites are taken up by the institutions Experton-Revollier. The project builds on the principles of investment and support long-term dear to the group: a policy of enhanced activity is under implementation and financial investments are made ​​to ensure the consolidation of acquired the company – the quality, attention to detail, customer focus – before achieving new avenues of development.
Production is maintained at the historical site of Ferrain Neuville, near Lille, to preserve a unique expertise and know-how in shipbuilding. These are recognized and appreciated for nearly half a century by the owners of 2500 Wauquiez yachts sailing in France and abroad.
The Experton-Revollier group, which began 5 years ago a strategic diversification into water sports, brand with the acquisition of sites Wauquiez an important step in its growth.
---
We wish you all and to all a good eve ainqui a happy new year 2011 full of great sailing !
---